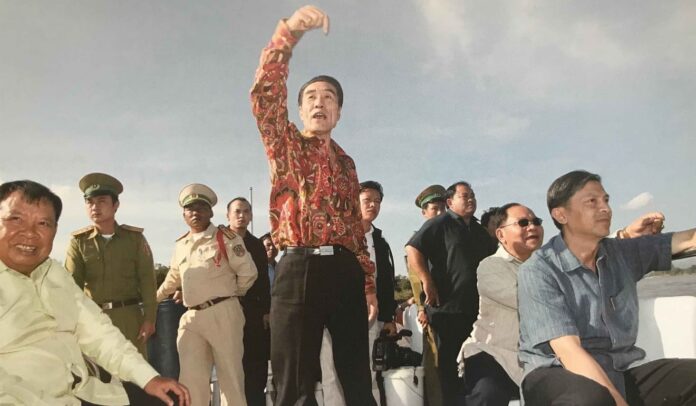 The Minister of Public Security has urged authorities to maintain peace and stability in the Golden Triangle during last weeks visit.
Deputy Prime Minister and Minister of Public Security, Gen. Vilay Lakhamfong, visited with Mr. Zhao Wei, the President of the Executive Council of the Golden Triangle SEZ, KPL reports.
The minister discussed with authorities in the zone to develop the zone as a modern city, with a solid economic base, security, and a trade-investment center to build it into an ASEAN tourism destination.
The Ministry of Public Security recorded 26 human trafficking cases in the Golden Triangle in 2022, with a total of 137 crime cases.
During the visit, the minister also participated in the opening ceremony of the Kopok Festival, an annual floral festival. The Vice President of Laos, Mr. Bounthong Chitmany ,was also in attendence.
The Government of Laos presented a Medal of Bravery to Zhao Wei in Octorber, 2022.