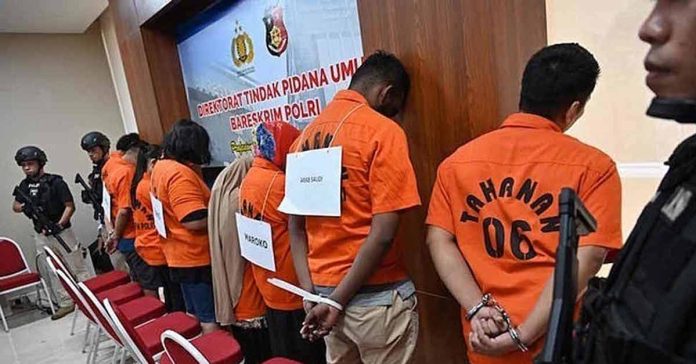 Twelve suspects, including a policeman and an immigration officer, have been arrested in Indonesia on suspicion of human trafficking, said Indonesian officials on Thursday.
The suspects are accused of recruiting 122 people from across the country through social media and sending them to Cambodia to sell their kidneys.
The suspects could be imprisoned for a maximum of 15 years and fined up to IDR 600 million (USD 40,040) if found guilty, VnExpress reported.
The victims were offered IDR 135 million (USD 9,000) each for their kidneys. Many of them had lost their jobs during the pandemic and were desperate for money, so they agreed to sell their organs, said Hengki Haryadi, director of the criminal investigation unit at Jakarta Police.
Indonesia has a long history of human trafficking, and debt-based coercion is a common form of exploitation in the country. In 2019, authorities arrested eight people in the country's largest-ever human trafficking bust, which involved about 1,200 victims who were taken abroad to work as domestic workers.
Additionally, human trafficking is a severe issue in other ASEAN countries, and many countries have found it challenging to tackle.
Recently, ASEAN leaders pledged to tackle human trafficking and identity theft in Laos and Cambodia during the ASEAN Summit in Indonesia, vowing to promote cooperation and coordination to suppress the exploitation of jobseekers across the region.