At a time when tigers across Southeast Asia are facing imminent threats towards extinction, Laos is taking bold, ambitious steps toward their recovery.
With the development of a new National Tiger Action Plan, supported by continued conservation momentum in the country's former tiger strongholds, as well as committed actions from the Lao Government, local communities, conservation organizations, and partners, Laos could once again become a home for tigers in Southeast Asia.
This Global Tiger Day (July 29), while the world celebrates tiger conservation milestones in Bhutan, Laos advances its commitment to global tiger recovery as a tiger range state member and contributor to the Southeast Asia Tiger Recovery Plan (STRAP). The commitment towards a National Tiger Action Plan (2022-2034), led by the Lao Government in partnership with WWF-Laos, marks a critical milestone in these efforts.
"The upcoming National Tiger Action Plan will build on and advance Laos' existing commitments towards biodiversity conservation and strong participation with local stakeholders, particularly in sites with high tiger recovery potential such as Nam Poui National Protected Area and Nam Et Phou Louey National Park. Despite the challenges, the Lao Government remains focused on eliminating major threats that drove tiger population declines across Laos, strengthening effective wildlife law enforcement and the CITES decree, and looking forward to a focused 10-year plan that outlines pathways towards this," said Dr. Somvang Phimmavong, Deputy Director General of the Department of Forestry.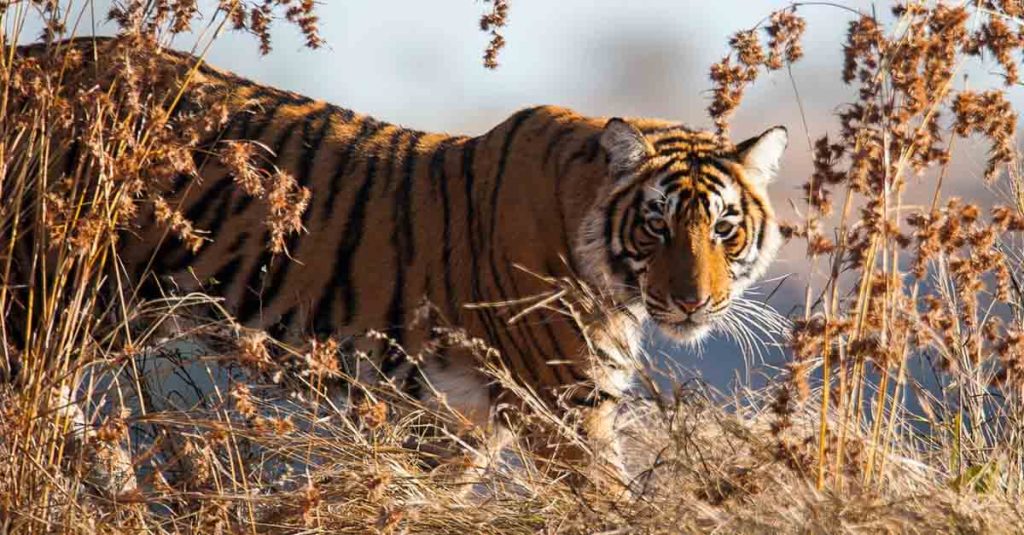 WWF-Laos has been supporting the Government of Laos to conduct applied conservation for more than two decades, much of this in Nam Poui National Protected Area, once a home for tigers and spanning 1,900 km2 in the west of Laos.
"The ambition to recover tigers in Laos goes beyond a single species. The presence of tigers indicates a healthy, thriving ecosystem capable of supporting the country's rich biodiversity and the millions of people who rely on it," said Dr. Akchousanh Rasphone, Wildlife Lead and Chief Conservation Scientist, WWF-Laos.
"We cannot miss out on this rapidly closing window of opportunity to bring back Asia's iconic big cat, particularly in areas that still maintain high tiger recovery potential, such as Nam Poui National Protected Area, where WWF-Laos has been working for 14 years," she said.
Nam Poui is a prime location for the revival of this iconic species for several reasons. First, it is in a strategic location on the western side of the country, which has lower levels of industrial snaring and hunting than the east, offering a safe haven for tigers to thrive. Second, its proximity to the dispersed breeding population of tigers in Thailand allows for increased genetic diversity and regional connectivity.
Third, the abundance of prey species within Nam Poui creates a favorable environment for tiger recovery. Lastly, the National Protected Area is currently under consideration to become an ASEAN Heritage Park, further emphasizing its importance in regional tiger conservation efforts.
The upcoming National Tiger Action Plan, slated to launch within the next two years, aims to provide a focused conservation strategy that lays out detailed actions needed for the next ten years to overcome the major threats that are driving tiger population declines within Nam Poui and other potential recovery sites.
It will be developed in close consultation with stakeholders, including local communities, conservation partners, and key ministerial agencies in the Lao government.