Due to a recent bout of heavy rains, the Vang Vieng district is on high alert for possible flooding, which has led to the district administration notifying tourism operators to suspend a number of activities for the safety of tourists, particularly those located near waterways.
Vang Vieng district Governor, Mr. Bounchan Malavong, told the media that several agriculture production facilities in Vang Vieng District have been flooded due to the heavy rains in the area for over a week.  
He adds that National Highway 13 North has been severely damaged, affecting the movement of vehicles in the region, and some tourism services have also been impacted.
According to Mr. Bounchan, the Nam Song River's water level has risen to almost 4 meters, nearing the danger level of 4.5 meters. He warned residents of eight villages along the river to monitor the situation and be prepared to evacuate.
"To avoid loss of life and property, both private and public, we must remain alert for flash floods and be prepared to evacuate," said Mr. Bounchan. 
A social media user recently posted pictures on Facebook of the rising water levels at Blue Lagoon 1, a famous destination for tourists. He said that the water levels have risen so much that they are now inundating the walkways and cycle paths.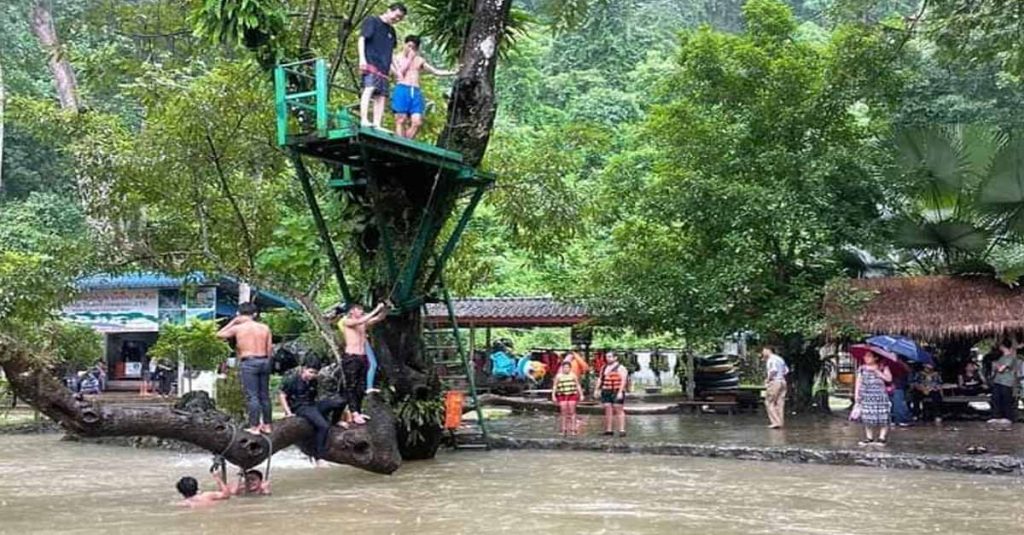 The pictures quickly went viral, with many netizens expressing concern for the safety of tourists and residents in the area.
An accommodation operator with a business near the Nam Song River told Laotian Times that his business has been forced to close because bookings fell after tourists opted to travel elsewhere, citing concerns about the floods.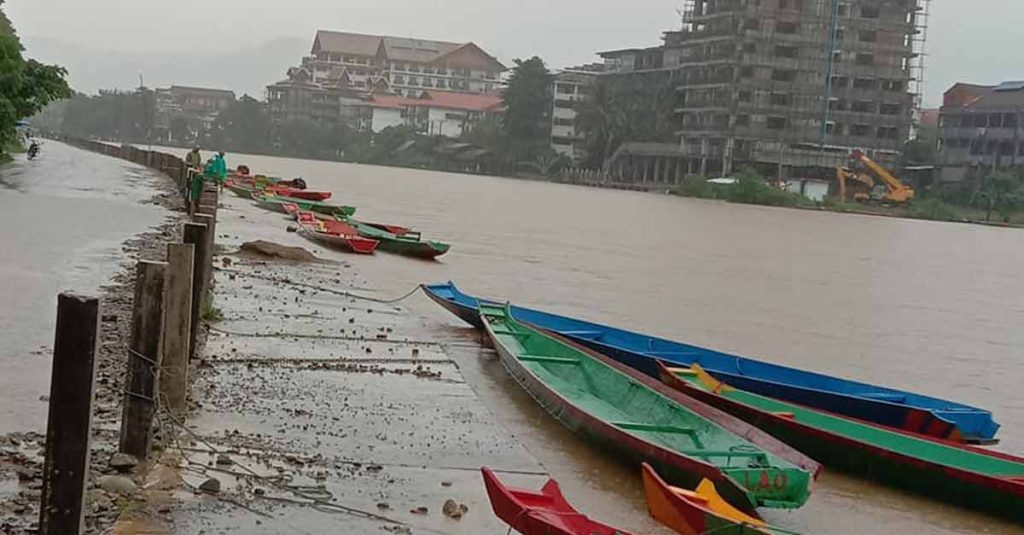 For those tourism activities that have not been suspended, the Vang Vieng district administration, in cooperation with relevant parties, has been closely monitoring the situation with strict priority on the safety of tourists.
Additionally, Mr. Bounchan said that the district administration will ensure that guesthouses and restaurants don't overcharge tourists for food or other services due to extraordinary circumstances. "Food prices should be fair and businesses should not overcharge tourists," he says.