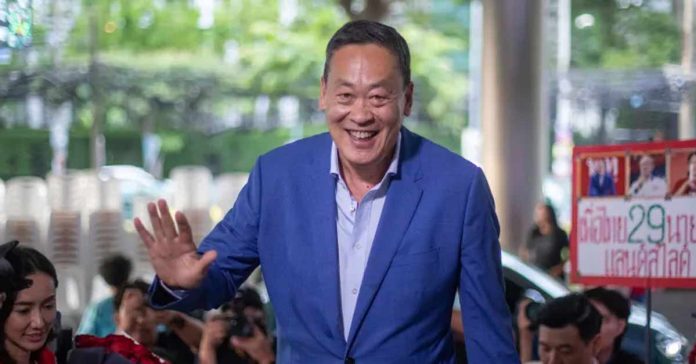 BANGKOK (AP) — Srettha Thavisin from the populist Pheu Thai party secured enough votes in parliament to become the country's 30th prime minister Tuesday.
While the vote was still ongoing, his supporters celebrated an end to months of post-election uncertainty in which the winning progressive Move Forward Party was blocked from taking power by conservative senators.
Srettha, a real estate tycoon, will lead a coalition of 11 parties assembled by Pheu Thai that includes two pro-military parties affiliated with outgoing Prime Minister Prayuth Chan-ocha. Move Forward was excluded from the coalition. Critics called the new government a betrayal of the election results, but Pheu Thai leaders defended it as a necessity for ending the political deadlock and creating reconciliation.
The vote came hours after former Prime Minister Thaksin Shinawatra began an eight-year prison sentence after returning from years of self-imposed exile. Many have speculated that the party embraced its former enemies in an effort to reduce or cancel Thaksin's prison sentence, something the party denies.
___
BY JINTAMAS SAKSORNCHAI Associated Press