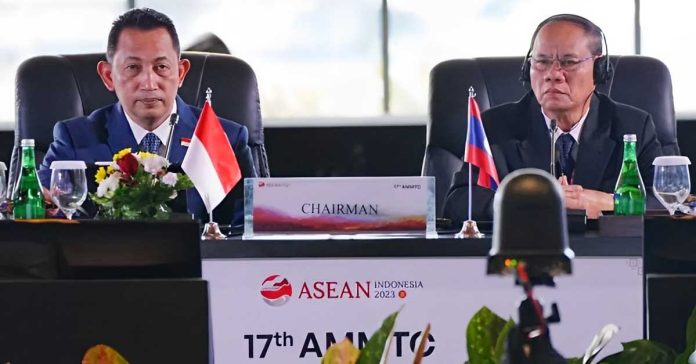 Laos took over the chairmanship of the ASEAN Ministerial Meeting on Transnational Crime (AMMTC) from Indonesia on Tuesday, with ambitions to implement creative and productive strategies to combat transnational crimes in the Southeast Asian region.
In Labuan Bajo, West Manggarai, Indonesia, Lieutenant General Vilay Lakhamphong, the Lao Deputy Prime Minister and Minister of Public Security, received the chairmanship from Indonesia's Police Chief General Listyo Sigit Prabowo during a formal handover ceremony. This transition marks the beginning of Laos' leadership in hosting the AMMTC.
During the 17th AMMTC, which was previously held under Indonesia's chairmanship, various successful transnational crime-related activities took place. These included the 23rd Senior Officials Meeting on Transnational Crime (SOMTC) held in Yogyakarta in June. General Krishna Murti, Head of Indonesia's National Police's International Relations Division, expressed gratitude to all participants for their engagement in these activities.
Looking ahead, Murti expressed optimism that Laos would successfully host the upcoming 24th SOMTC and 18th AMMTC to generate innovative and effective ideas aimed at combating transnational crimes in the Southeast Asian region.
Additionally, a Memorandum of Understanding (MoU) was signed between General Sikit Prabowo and Lieutenant General Vilay Lakhamphong. This MoU solidifies cooperation between Indonesia and Laos in preventing and combating transnational crimes, as well as conducting capacity-building activities in the region.
This month, Laos has also started collaborating with Thailand, and China to crack down on illegal gambling and fraud in Myanmar.