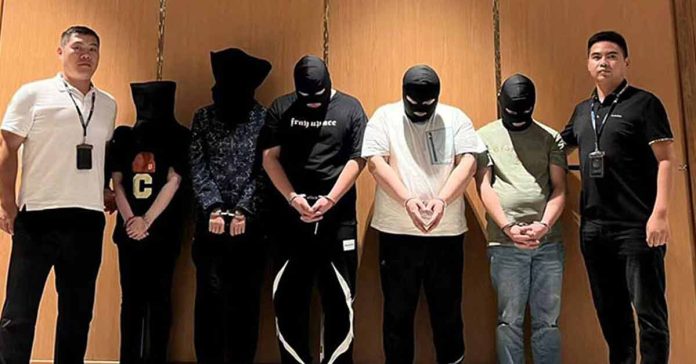 Chinese police have worked with their law enforcement counterparts in Laos, the Philippines, Cambodia, and Myanmar since the beginning of this year and arrested more than 300 suspects involved in telecom fraud.
Just last week, in a span of four days, 24 telecom and internet fraud suspects were extradited from Myanmar to China, said the Chinese Embassy in Myanmar on Saturday.
Myanmar police deported six telecom and internet fraud suspects to Chinese police at Yangon International Airport on 23 August, five suspects on 24 August, eight suspects on 25 August, and five suspects on 26 August, Xinhua reported.
The suspects, who were arrested in Myanmar, have been accused of running telecom fraud schemes that targeted and scammed people in mainland China.
China's Ministry of Public Security said that an increasing number of telecom fraud organizations have moved their operations out of China in recent years to avoid police crackdowns.
Last week, the ambassadors of Laos, China, and Thailand met in Myanmar to discuss a joint effort to combat illegal gambling and fraud in the region. They agreed to work together to help Myanmar rescue victims of these crimes and apprehend the perpetrators.
Additionally, during a two-day meeting in Chiang Mai, Thailand, the four countries—Laos, China, Thailand, and Myanmar—agreed to establish a specialized coordination center to combat gambling fraud and detain criminal groups.
The center will enhance cooperation and coordination efforts between the four countries to effectively nab criminal groups in border areas.