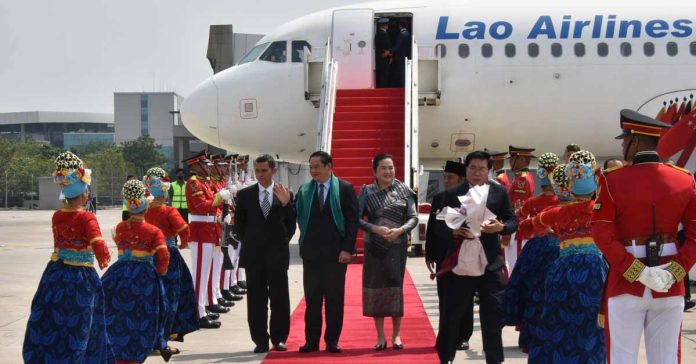 Lao Prime Minister Sonexay Siphandone along with other high-ranking delegates arrived on Monday in Jakarta, Indonesia, to attend the 43rd ASEAN Summit and related meetings that are being held under the theme "ASEAN Matters: Epicentrum of Growth" from 4-7 September.
Upon arrival in Jakarta, PM Sonexay and his delegates attended the ASEAN Business & Investment Summit 2023, which was organized by the ASEAN Business Advisory Council (ASEAN-BAC).
The summit brought together key stakeholders from ASEAN and its dialogue partners to discuss ways to boost trade and investment in the region, with over 2,000 delegates from 50 countries attending the event.
In his speech, PM Sonexay highlighted opportunities and challenges faced by ASEAN in areas of economic integration, climate change, and sustainable development. He also called on ASEAN to work together for a business-friendly environment and centrality in regional and global economies.
PM Sonexay also witnessed the handover of the chairmanship of the ASEAN Business & Investment Summit (ABIS) from Indonesia to Laos. The new chairman is Mr. Oudet Souvannavong, the president of the Lao National Chamber of Commerce and Industry, as Laos will host the next ABIS meeting in 2024.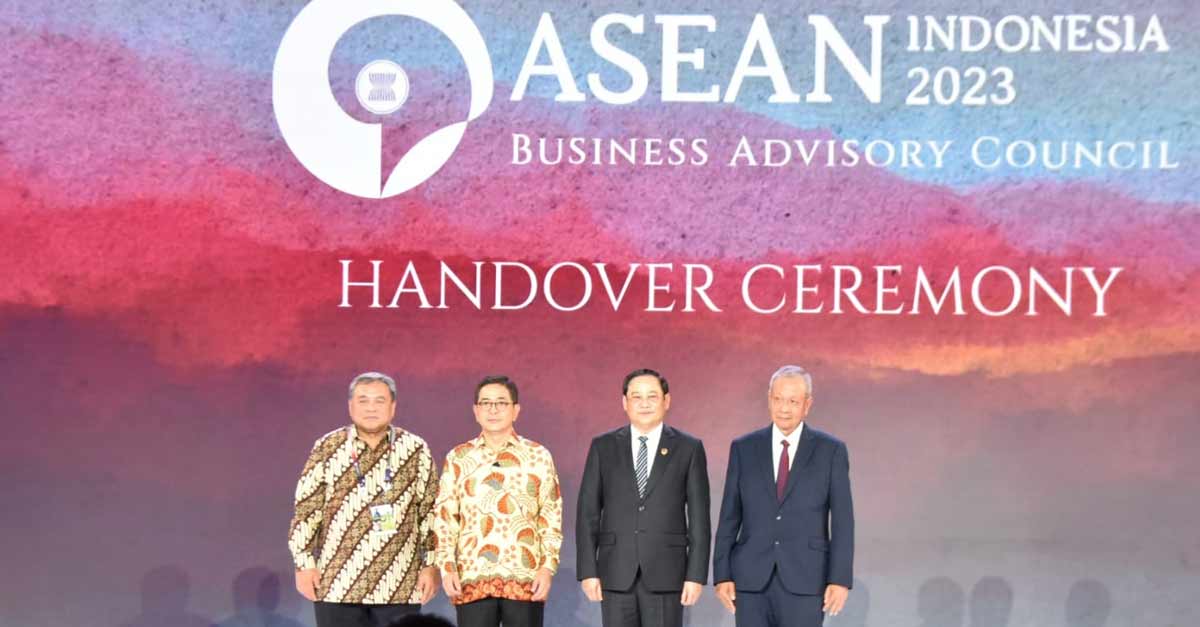 On Monday, Deputy Prime Minister and Minister of Foreign Affairs of Laos, Saleumxay Kommasith, also led a delegation to Jakarta, Indonesia, to attend several ASEAN meetings, including the ASEAN Foreign Ministers' Meeting (AMM), the 27th ASEAN Political-Security Community (APSC) Meeting, and the 30th ASEAN Coordinating Council (ACC) Meeting.
During these meetings, the gathered stakeholders discussed the progress of building a stronger ASEAN community, the implementation of the priorities of Indonesia's ASEAN chairmanship, and ways to help resolve the situation in Myanmar among other issues.
In the coming days, during the summit, PM Sonexay will join other ASEAN leaders to review the ASEAN Community's progress, strengthen ASEAN's external relations, and take stock of the vision for the ASEAN Community 2025, which outlines the goals of member nations for the next decade.
PM Sonexay will also attend the ASEAN-dialogue partners summit, where leaders from Australia, New Zealand, Canada, China, India, Japan, South Korea, Russia, the United States, and the United Nations will gather. Notably, during the closing ceremony, Indonesian President Joko Widodo will hand over the ASEAN Chairmanship to PM Sonexay, who will assume the ASEAN Chairmanship in 2024.
Alongside these engagements, PM Sonexay will hold bilateral meetings with his counterparts from ASEAN member countries and ASEAN dialogue partners to discuss ways to further strengthen cooperation. He will also invite them to attend the 44th and 45th ASEAN Summits and other related summits, which will be held in Laos in 2024.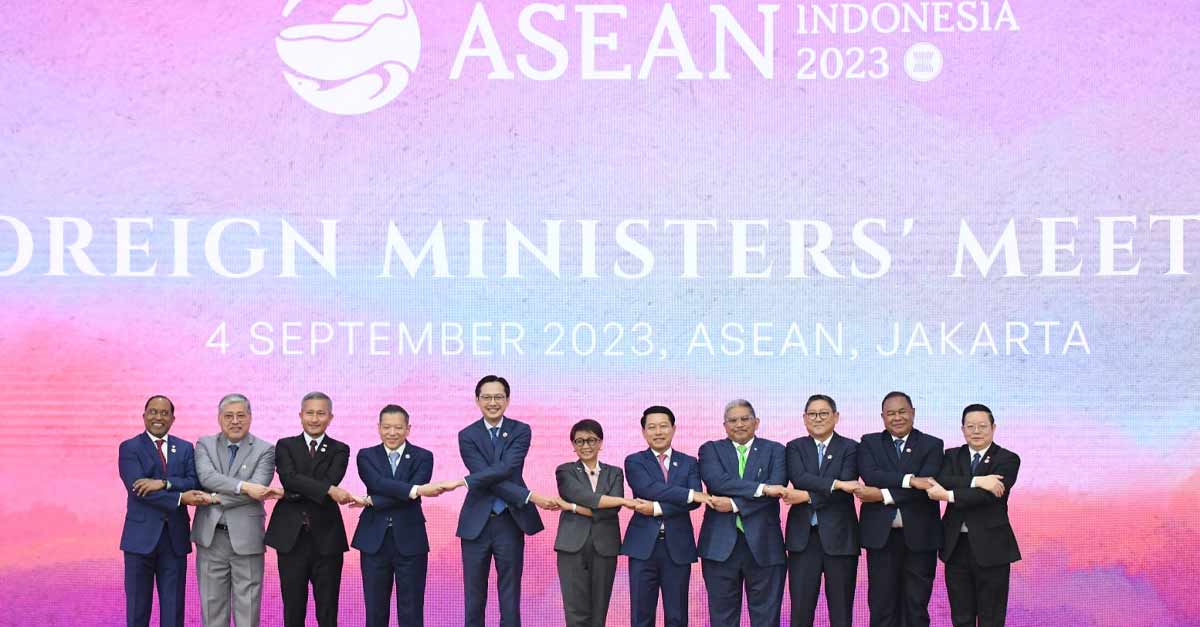 The 43rd ASEAN Summit is an important opportunity for Laos to reaffirm its commitment to ASEAN and to work with its partners to promote peace, stability, and prosperity in the region.
As the upcoming ASEAN chair, Laos is currently making preparations to host the 27th ASEAN Tourism Ministers' Meeting and the 42nd ASEAN Tourism Forum (ATF) in Vientiane Capital in January 2024.