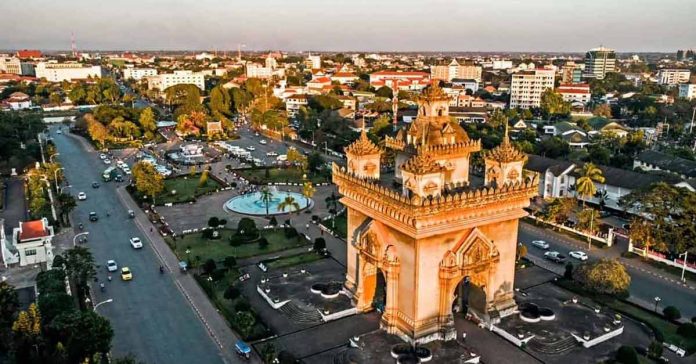 Laos is currently making comprehensive preparations to host the 27th ASEAN Tourism Ministers' Meeting and the 42nd ASEAN Tourism Forum (ATF) in Vientiane between 22 and 27 January 2024.
Mr. Khom Douangchantha, Director General of the Tourism Marketing Department, revealed recently that the Ministry of Information, Culture, and Tourism (MICT) has established a 13-member preparatory committee, which will be responsible for a host of duties, including venue selection and preparing invitation cards.
For venue selection, the committee is currently focusing on six hotels that have been designated as official venue partners for the event. The Landmark Hotel will be the venue for the official meeting, while the 20 other hotels will accommodate delegates attending the meetings and exhibitions.
Meanwhile, the committee has completed drafting an invitation card and is now coordinating with the ASEAN Secretariat to review the list of tourism ministers and other invitees, such as ASEAN plus 3 tourism ministers, delegates from ASEAN-India, ASEAN-Russia, and other international organizations.
Alongside, Mr. Khom said that the committee is working on a tourism program for delegates to enjoy during their time in Vientiane Capital. This is being arranged in coordination with the Department of Tourism Business Management, and the Department of Tourism in Vientiane Capital, which are part of the Ministry of Information, Culture, and Tourism.
While the security arrangements are still being finalized, the committee is also working with travel companies to create itineraries for delegates so that they can travel to other provinces in Laos as well. These tours will be available for purchase at designated hotels, where delegates can easily access information and book their trips.
Additionally, the transport arrangements are being made collaboratively with tour operators, and they will include government-provided vehicles and for-rent vehicles.
Mr. Khom said that the ASEAN Tourism Ministers' Meeting and the ATF are important events that will promote tourism in Laos and the ASEAN region. The Lao government is committed to making the event memorable and successful for all participants.
It is estimated that more than 800–1,000 people will attend the meeting. The committee is working on the budget allocation for the meeting and will soon submit it to the government for approval.
Preparations are also in full swing for Visit Laos Year 2024, during which the country is projected to welcome more than 2.7 million tourists to stimulate post-pandemic economic growth.