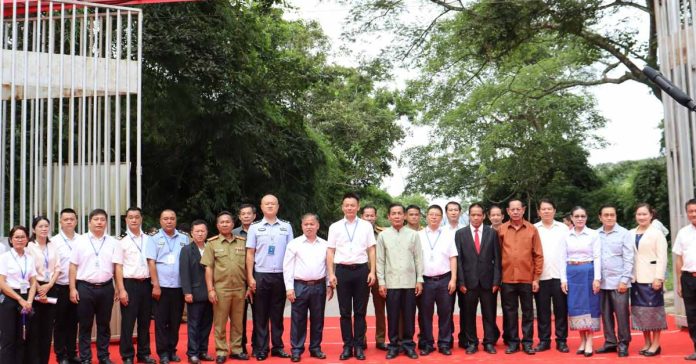 Two border crossings between Luang Namtha province in Laos and China's Yunnan province reopened on Monday, September 11, after being closed for 20 months due to the COVID-19 pandemic.
The reopening of the Pang Hai and Ban Mom border crossings was marked by a ceremony at the Pang Hai border crossing checkpoint in Sing district, Luang Namtha province, which was attended by Mr. Sivilai Pankeo, Deputy Governor of Luang Namtha province, and other relevant authorities from the two countries.
Mr. Sivilai said that the reopening of the border crossings would help to strengthen the relationship between Laos and China and would also boost trade and economic development in Luang Namtha province, especially in the Sing and Long districts.
"The reopening of the two border crossings would boost trade between Laos and China, particularly between Luang Namtha and Yunnan, as part of the Laos-China Strategic Partnership", said Mr. Sivilai.
Mr. Sivilai added that the reopening of the border crossings would also facilitate travel for local residents, and other travelers.
Laos and China agreed to reopen the Boten-Bohan border crossing in early January this year, following China's revised COVID-19 prevention and control measures, to facilitate travel and trade between the two countries.
Lao Airlines has also resumed flight routes to cities like Changsha, Kunming, and Guangzhou in China and also plans to start its services on more routes like Vientiane to Shanghai, Chengdu, Changzhou, and Hangzhou.
Following the first border opening in Boten, the Laos-China Railway Company also started inter-country railway operations in April to meet the rising demand for travel between the two nations.