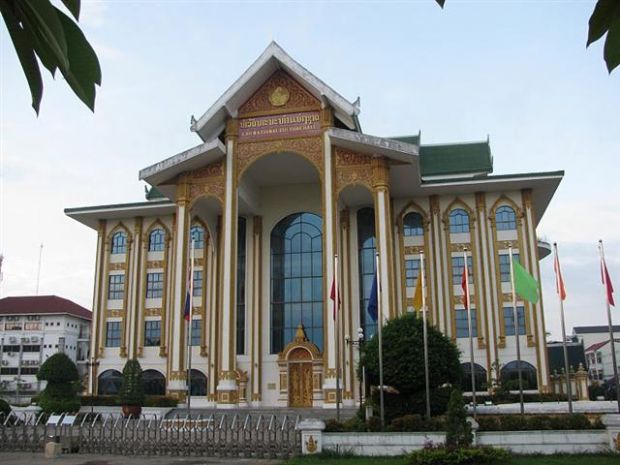 The Toyota Classics Charity Concert is set to make a return appearance on 31 October at National Culture Hall in the capital.The event supported by Toyota Motor Thailand Co., Ltd and Toyota Motor Asia Pacific will assist charitable organisations with ticket sales from the concert being donated to worthwhile causes.
The public is invited to purchase tickets to the Vientiane Toyota Classics Charity Concert which is also being held in many other ASEAN countries this year featuring the Baltic Neopolis Orchestra from Poland, a Toyota official confirmed.
President of Toyota Motor Asia Pacific, Mr. Hiroyuki Fukui told local media recently the concert played an important role in the company's corporate social responsibility and was one of over 200 charitable activities they supported in Lao society.
Toyota was bringing the Toyota Classics Charity Concert to perform again in Laos this year and it was one of the company's strong aspirations to encourage people in the country to experience outstanding international classical music, he said.
For several years Toyota had played an important role in assisting to reduce poverty, supporting education and enhancing the quality of life for underprivileged people in Laos. We, therefore, perceive Toyota Classics as one of the ways to give back to people in Laos, he said.
This year's performance features the Baltic Neopolis Orchestra. The Baltic is a unique orchestra in Poland's musical landscape beginning in 2008 under the leadership of its Founder/CEO, Emilia Goch, and has gone from strength to strength in a remarkably short time achieving success in both its concert and recording careers.
In 2015, this success was crowned with the Polish Grammy for Best Music Album of the Year. It also hosts its own subscription séries where it is resident at Szczecin, and is also a frequent visitor as guests at various concert halls and music festivals both at home and abroad.
Since 1990, Toyota has promoted classical music to support charities across Asia, hosting 191 concerts through the years. Toyota is proud to present the 27th edition of the Toyota Classics charity concert in Asia with the Baltic Neopolis Orchestra.
For concert information and tickets contact Toyota Motor Thail and Co., Ltd: 021 220 030-33 and official Toyota dealers and Toyota Service Centres nationwide.
Source: Vientiane Times