Laos Reaffirms Commitment to Pursue Paris Climate Change Agreement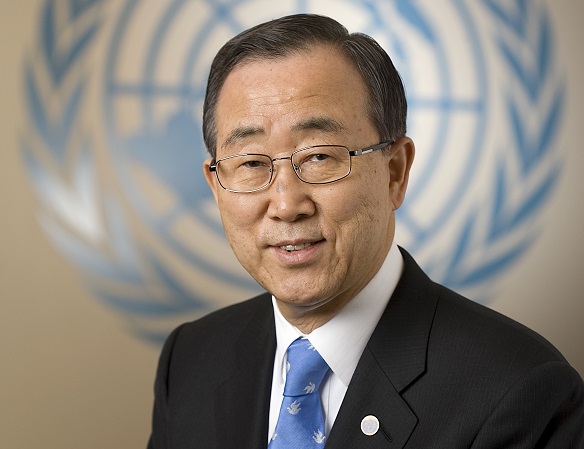 The Lao government is determined to join hands with the international community in implementing the Paris Agreement on Climate Change, a Lao senior diplomat told the international community recently.
Delivering his speech at the recent high-level segment of the 22nd Conference of the Parties (COP 22) to the UN Framework Convention on Climate Change (UNFCCC) in Morocco, Deputy Minister of Foreign Affairs, Thongphane Savanphet, reaffirmed the commitment of the Lao government to the accord.
He added that Laos, as a mountainous and landlocked developing country, has been exposed to more frequent, broader and severe natural disasters as a result of climate change. The country is highly vulnerable to the impacts of climate change due to its low adaptive capacity and limited resources.
Having fully recognised that climate change poses challenges to the sustainable development of Laos and to the livelihood of the people, the Lao government ratified the Paris Agreement and submitted its instrument of ratification to Secretary General Ban Ki-Moon during his participation in the 8th ASEAN-United Nations Summit in Vientiane in September this year.
I would like to reaffirm the Lao PDR's commitment to pursue practical policy and concrete action in implementing the Paris Agreement, including our national contributions, while mainstreaming climate change and natural disasters risk reduction and management along with the Sustainable Development Goals into our National Socio-Economic Development Plans, he told the participants.
We stand ready to work closely with the international community in implementing the Paris Agreement.
He told the conference that the Lao government has been implementing the National Strategy on Climate Change via its action plans for the period of 2013-2020, which define mitigation and adaptation actions in sectors such as agriculture, forestry, water resources, energy, transportation, industry and public health.
At the regional level, Laos has been working closely with other ASEAN member states in addressing the climate change issue. At the recently concluded 28th and 29th ASEAN Summits held in September in Vientiane, ASEAN leaders issued the ASEAN Joint Statement on Climate Change to the 22nd Conference of the Parties (COP-22) for the United Nations Framework Convention on Climate Change (UNFCCC), which highlighted ASEAN members' commitment to strengthen the management of ASEAN's diverse ecosystems and landscapes through a landscape-based approach. The aim is to build climate resilience and enhance ASEAN countries' rapid response capacity to be more efficient and effective in the event of natural disasters.
Source: Vientiane Times