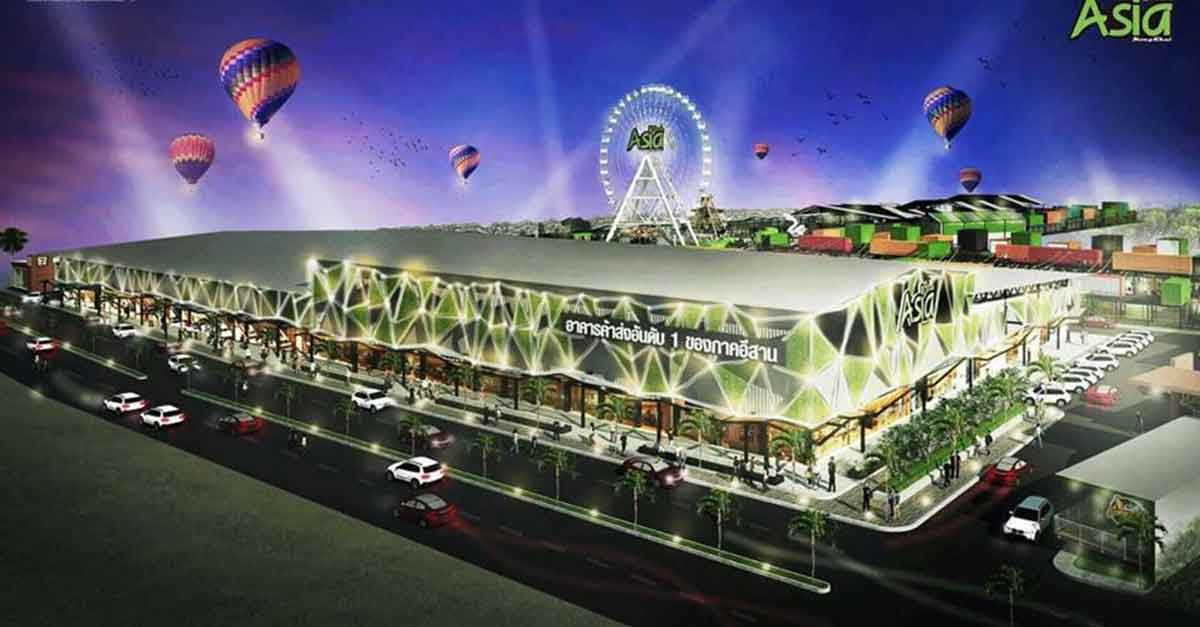 Asia Peak, a mega-development tourism complex is in the plans for Nong Khai. Asia Peak will be a huge wholesale, retail, and entertainment center located behind the Asawann Shopping Complex and behind the Nong Khai Provincial Administration Office, covering an area of 48,000 square meters.
Several Thai investors saw the natural tourism potential in Nong Khai, as well as its strategic location near Vientiane, and pooled their resources to invest in a 30 year lease on the land. The entire project is expected to cost 1 billion baht (approximately US$28 million).
During the day, it will be a wholesale, retail and restaurant space of over 400 shops, while in the evening there will be a night market. One section of market will have a retro vibe created entirely of shipping containers, hoping to attract young people and hipsters alike. An amusement park is also planned with four primary attractions: an 80m Ferris wheel (the tallest in Thailand), a swinging ship ride, a grand carousel, and a chair swing ride. There will also be a beer hall with 400 tables and there are plans to host monthly concerts at the venue.
The investors hope to open in February of 2017 and aims to attract at least 1000 visitors per day. They will primarily target Thai and Lao tourists, with a focus on Lao traders who will come to purchase foreign and domestic goods to take back to Laos and sell.
Asia Peak is looking to position itself to become a tourism landmark well-known throughout both Thailand and the AEC.
Source: Manager