Dolphins, elephants, and counterfeit notes dominated the Lao social media landscape this week, as well as a pair of metal flip-flops, and an honest stranger who faced the music after scratching someone's car.

Rare Irrawaddy Dolphin Footage Goes Viral
ປາຂ່າ (ປາໂລມານໍ້າຈືດ) ແມ່ນໍ້າຂອງ ຈຳປາສັກ-ກຳປູເຈຍ

Posted by ຈັນດາວົງ ບຸດດາຣາ on ວັນສຸກ ທີ 15 ມິຖຸນາ 2018
Rare footage has been captured of Irrawaddy Dolphins swimming about the Mekong River between Cambodia and Laos. The critically endangered Irrawaddy Dolphin is slowly making a comeback, with numbers rising for the first time in twenty years.
Metal Flip-Flops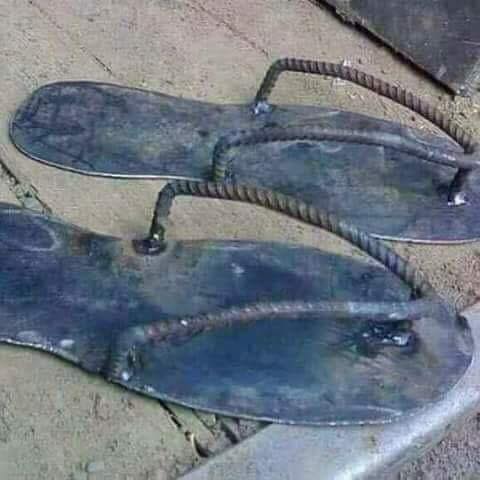 These metal flip flops were posted on Lao Facebook page "ກູວ່າແລ້ວ". They were advertised as "guaranteed not to fall apart for 25 years!"
Caution Against Fake Bank Notes

A notice from the Bank of the Lao PDR is making the rounds on social media cautioning Lao people to be careful of fake US dollar bank notes. Notice 245/BOL was issued on 21 June 2018 stating that a group of foreigners has begun circulating counterfeit currency in the northern provinces of Laos. All Lao people are being urged to to exercise caution when receiving or making payments with US dollar notes.
Image: Mahason
Dead Elephants Prompt the Question: Are We Still the Land of a Million Elephants?

A shocking photo of two dead elephants taken by Phoonsab Thevongsa in Pakgum District, Vientiane Capital has spread around Lao social media, with readers asking the question, "can we still be called the Land of a Million Elephants?" The photo was part of a campaign by PROCEED (Promotion of Climate-related
Environmental Education) to raise awareness of the issue.
Photo: Phoonsab Thevongsa
Leaving On a Good Note

A motorist who accidentally scraped another car left a note to apologize and included a phone number, promising to take responsibility for all damages caused. The owner of the car was so thrilled when he found the note that he called and said he would fix the scratch himself, and was just happy that someone took responsibility for their actions.
Photo: Pakaad