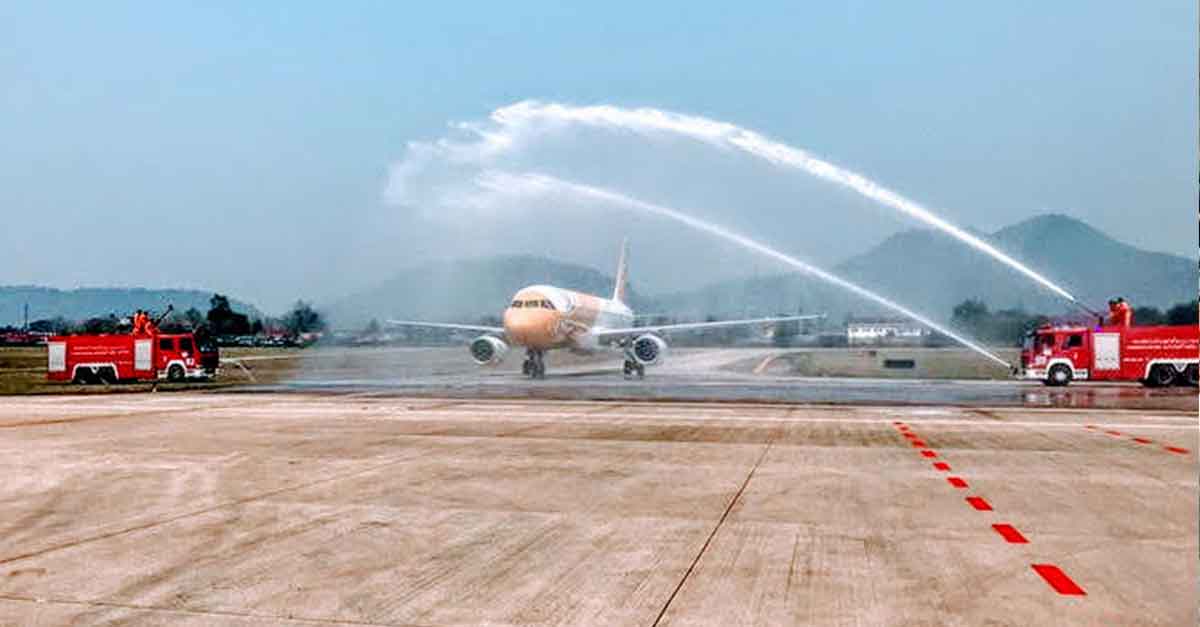 Flying from Singapore to Laos and beyond just got easier after Scoot launched its inaugural flights from the city-state to the jewel of the Mekong.
The inaugural journey marks the start of a three-times-weekly service from Singapore to Luang Prabang and Vientiane.
The flight was reported in local media including The Laotian Times sister publication ລາວໂພສຕ໌ Laopost.
The addition of the two destinations in Laos brings to a total of 67 in Scoot's network across 19 countries and territories.
It is also the only airline offering direct Singapore-Laos services after routes were transferred from sister airline SilkAir, the regional wing of Singapore Airlines.
The routes will be operated with Scoot's A320 aircraft.
To celebrate Scoot's maiden flight to Laos, traditional Lao music was played over the sound system in the aircraft.
Passengers onboard were tested on their knowledge of Laos and Scoot in a fun quiz.
Five lucky passengers walked away with prizes including Scoot travel voucher valued at SGD100, a Scoot travel organizer, a Laos travel guide, Scoot-in-Style lounge access and for the kids, a Scoot Nano Brick Aircraft and Control Tower Playset.
The flights operate on a circular routing departing from Singapore for Luang Prabang, followed by Vientiane, before heading back to Singapore.
Chief Commercial Officer of Scoot Mr Vinod Kannan welcomed guests celebrating the inaugural flight.
"Laos is a hidden gem that is yet to be discovered by many and is the ideal destination for people looking to escape from the concrete jungle," he said.
"With Vientiane and Luang Prabang joining our network, our customers now have more travel choices, and travelers from Laos can also explore more destinations around the world via Singapore."
Upon landing at Luang Prabang Airport and Wattay International Airport in Vientiane, the A320 aircraft named Yellow Tail, was greeted with a traditional water cannon salute.