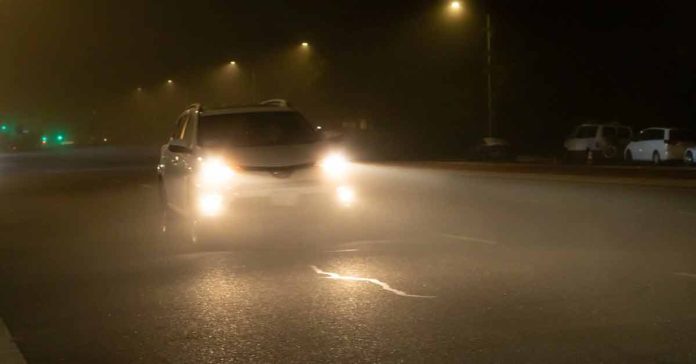 A woman's online complaint about drivers abusing high beams when driving at night in Laos has gone viral, leading to jokes and memes on the topic, and highlighting the threat to driver safety.

The viral post was made by Phanida Xayavong on 26 August as she vented her frustration about the issue, which has been plaguing the roads for many years.

In her fiery post, written in Lao, she exclaimed, "Your parents are not in the car with me. Why are you shining your lights?"

The comment was aimed squarely at the inconsiderate drivers who have been recklessly using their high-beam headlights, causing blinding glare for others on the road. And in Lao culture, aiming a remark at anyone's parents is considered particularly emphatic.

But as Ms. Xayavong's post gained traction, netizens across the country rallied behind her sentiments.

"It happens to me every night on the way home. I don't know why some drivers can't understand that they are blinding us with their lights," one social media user commented.

"Good on you for saying what we are all thinking," said another.
According to traffic regulations in Laos, motorists may turn on high beams only when beyond 100-200 meters of oncoming traffic and when traveling on unlit roads.
Laos has struggled with a poor road safety record for years, with authorities attributing much of the carnage on the country's roads to drunk driving, speeding, and poorly maintained infrastructure.
A staggering 560 road accidents were recorded in July alone, leading to 92 fatalities, with a number of these occurring during nighttime hours and during weekends, when out-of-order street lighting has plunged many roads into darkness.
Last week, a white SUV rear-ended four vehicles at a traffic light in Phonesart Village in Vientiane Capital, disrupting traffic and causing one severe injury.
While obvious infrastructural challenges that adversely affect the movement of vehicles need to be addressed by the government, motorists should play their part in ensuring road safety by obeying traffic laws and refraining from actions that could disrupt the mobility of other cars on the road.