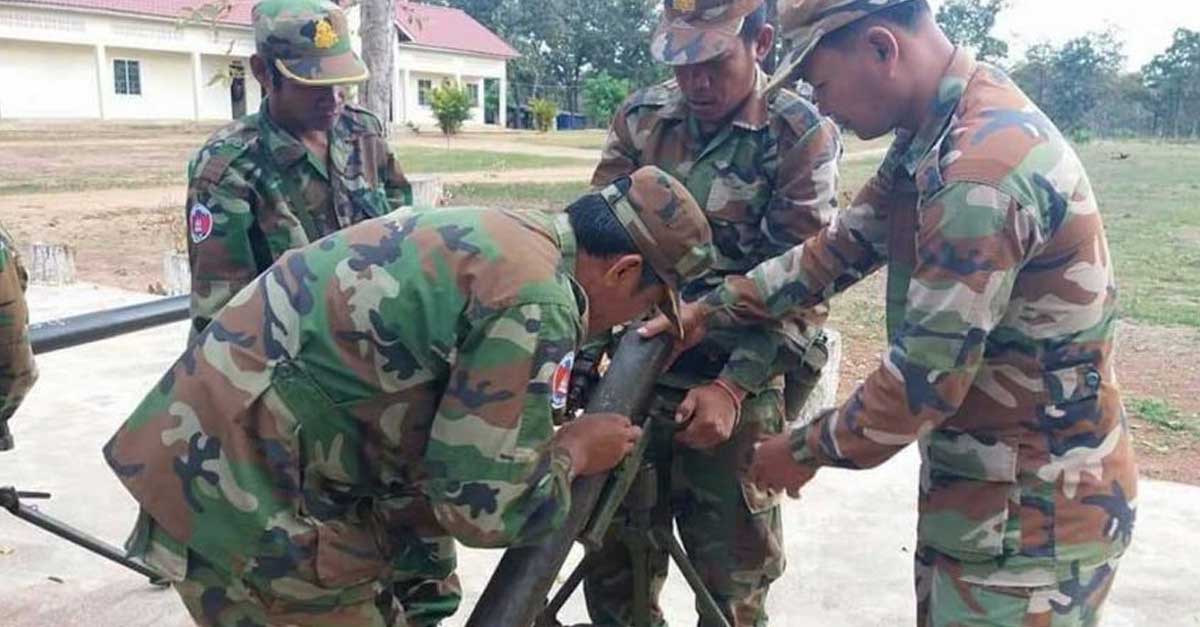 Cambodian troops stationed on the border with Laos commenced live-fire drills yesterday, just six months after a flare-up caused severe border tensions between the two countries.

Cambodian Prime Minister Hun Sen created Infantry Brigade 128 last August after a confrontation with the Lao military. The brigade is now using live mortars as part of special training alleged to improve skills and defend territorial integrity.
According to reports in the Phnom Penh Post, the Lao side was informed of the drills prior to commencement.
Troops from Laos were accused of crossing the border into Cambodian territory amid a dispute over road construction. This sparked the public announcement of an ultimatum, requesting Laos withdraw its troops within six days or suffer the consequences.
The border dispute was peacefully resolved, however, when Prime Minister Hun Sen flew to Laos to engage in talks upon invitation by Lao Prime Minister Thongloun Sisoulith.
Many experts claim that the entire episode has been nothing more than political games, with the Cambodian Prime Minister attempting to fan the flames of nationalism amid the looming Cambodian general elections, due in July this year.
Source: Phnom Penh Post