Category Archives:
Weather
Home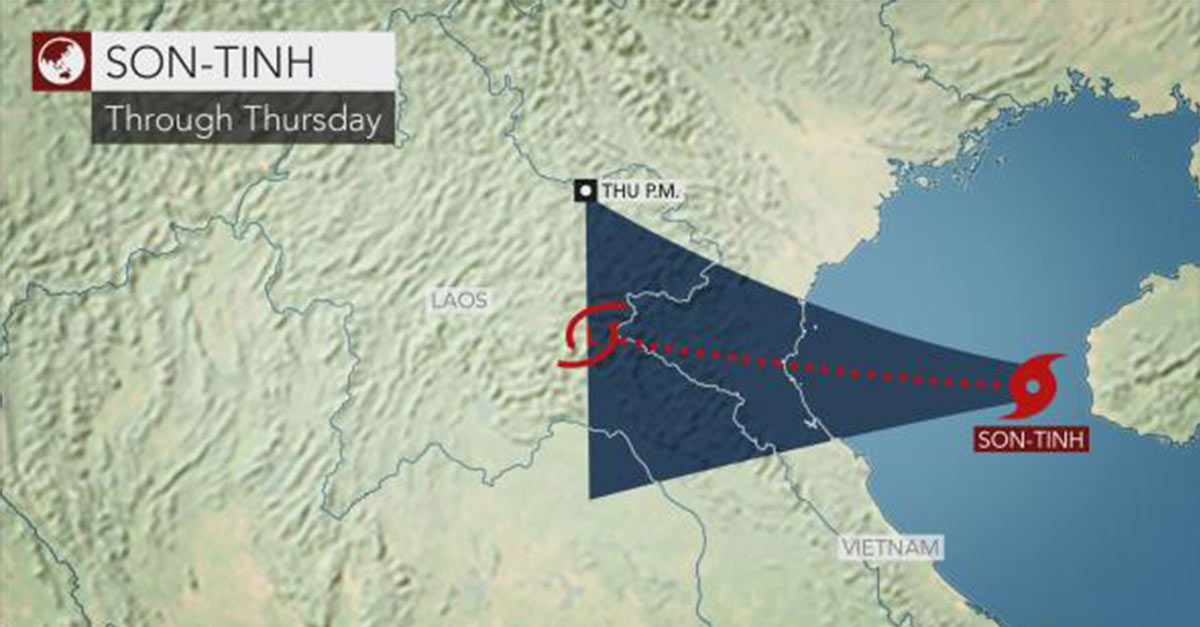 After passing over Hainan, Tropical Storm Son-tinh has its sights set on China and northern parts of Vietnam and Laos in the coming days.
As this storm tracks westward, the greatest risk for flooding and local damaging winds will increase from northern Vietnam and Laos late Wednesday into Thursday.
Mudslides …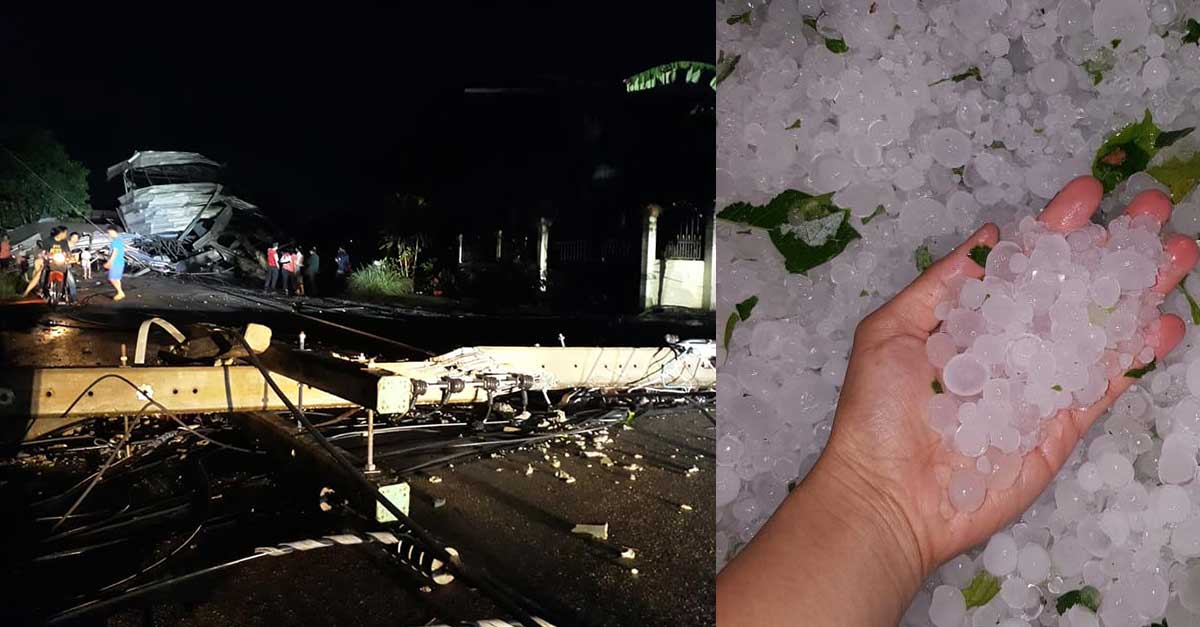 A fierce tropical storm ravaged its way across the nation yesterday, bringing some relief from the scorching weather, but causing widespread damage due to strong winds and hail.
Hailstorms hit many parts of southeastern Vientiane, inundating homes and penetrating rooftops. Hailstones as large as ice cubes were noted by some …